6000 EUR were meant to be my rough budget for the entire trip around the world. After 7 months I have now spent as much already.
Russia, Mongolia, China and Tibet are unfortunately more expensive than I thought.

South Asia is quite different. With 1000 EUR you can stay comfortably in India, Nepal and Bangladesh for 2 months. I spent 750 EUR in 55 days in India and Bangladesh. In 3 days of Thailand, I have spent the remaining 250 EUR.
The cost of living in Thailand is only slightly more expensive than India. My flight from India to Thailand (80 EUR) and hi-tech replacement for my unfortunately previously broken eBook Reader (160 EUR) cost a pretty penny.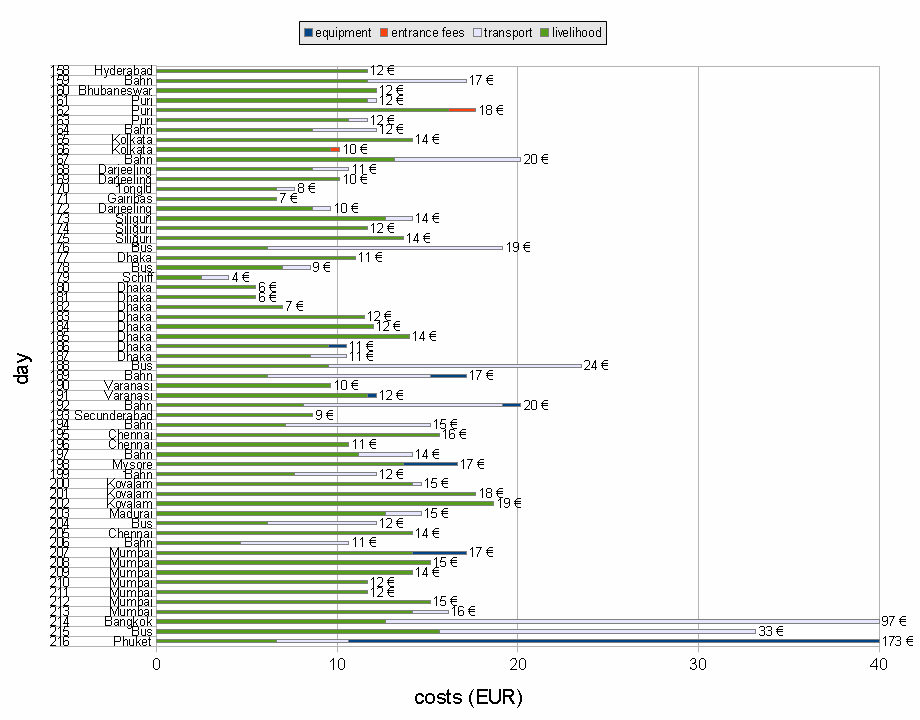 With the cost of living I am as satisfied in Thailand, as in India.
With the land and people, I am much more satisfied in Thailand, than in annoying India.